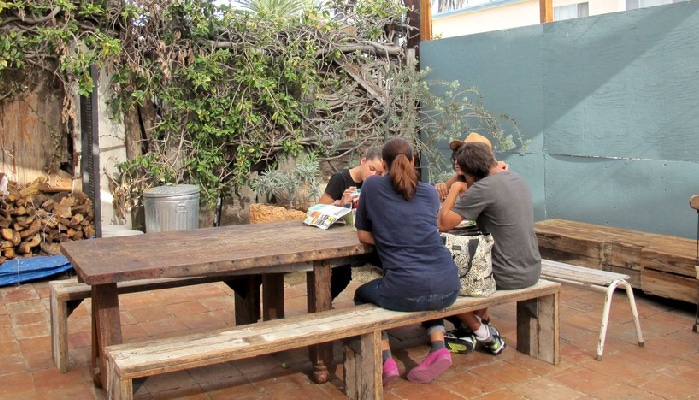 Cool Places To Eat in Los Angeles 
GJUSTA located on Venice Beach is a deli a few blocks from the beach. Is big and busy but is a great place for lunch you do however have to Wait for an eternity to order your food , but by the time you're eating. House made cured fish and a burrata and tomato sandwich, you would. Have forgotten all about that and probably be sold on Venice. Oh and did i mention you might even spot a celebrity or two .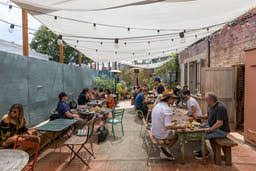 Looking for celebrity sightings and paparazzi Ivy is my favorite place to eat located on Robertson Boulevard serves nouvelle american cuisine in a prettily decorated series of country -Cottage rooms, with a flower outdoor terrace. The area around The Ivy on Robertson is crowded with some high end & trendy boutiques , paparazzi shooting and tourists.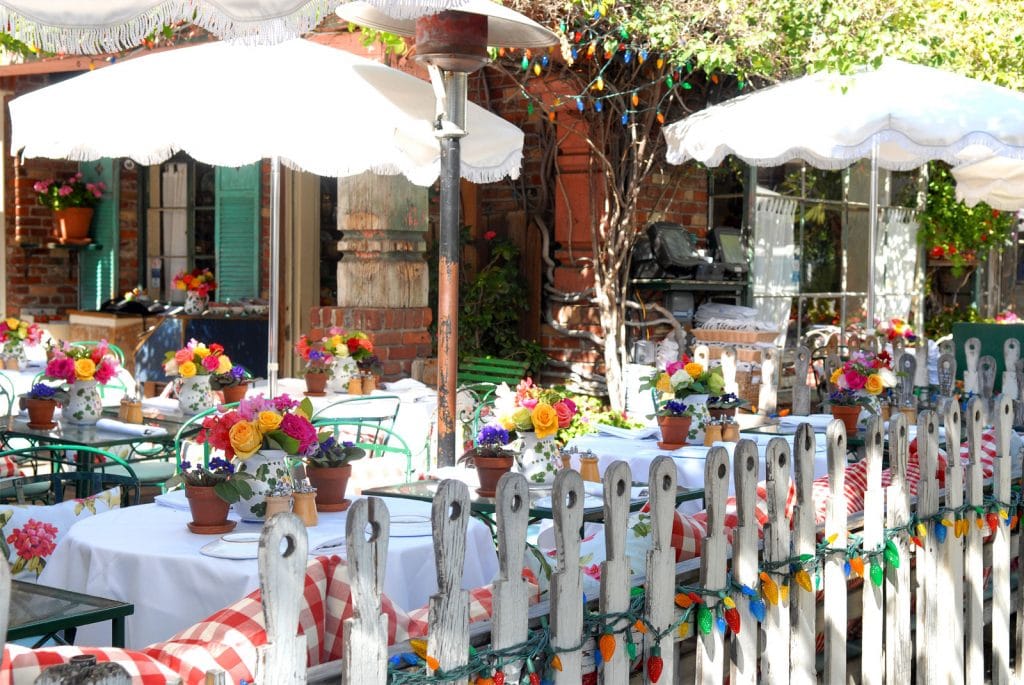 CATCH The epitome of elegance and rooftop dining the ambience is spectacular with great views and a celeb hangout dreamy delicious cocktails and food is a sophisticated place Located in Melrose definitely a place to go if you want to be in the scene .
Nobu Malibu is a Japanese Asian fusion restaurant among the most instagrammed restaurant in the world located on Malibu beach with beautiful scenery excellent service a great place to Admire the ocean view and celebrate a special occasion or just have a casual scenic drink Very pricey but definitely worth checking out .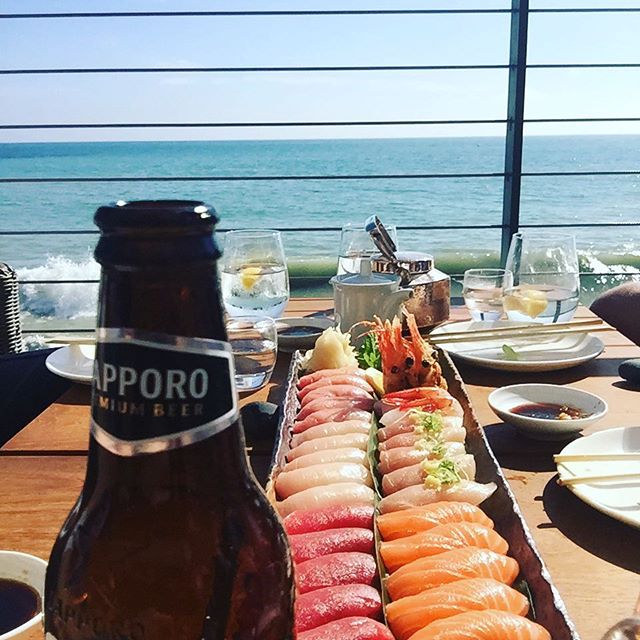 Charming Chateau Marmont located on Sunset in west hollywood is a very historic place which has been a direct part of Hollywood's mostly infamous history the ambience is lovely and the food is delicious an intimate indoor with a lobby bar and a legendary garden terrace . Classic American dishes are created, the wine list is curated by Andre Balazs Award Winning house sommelier .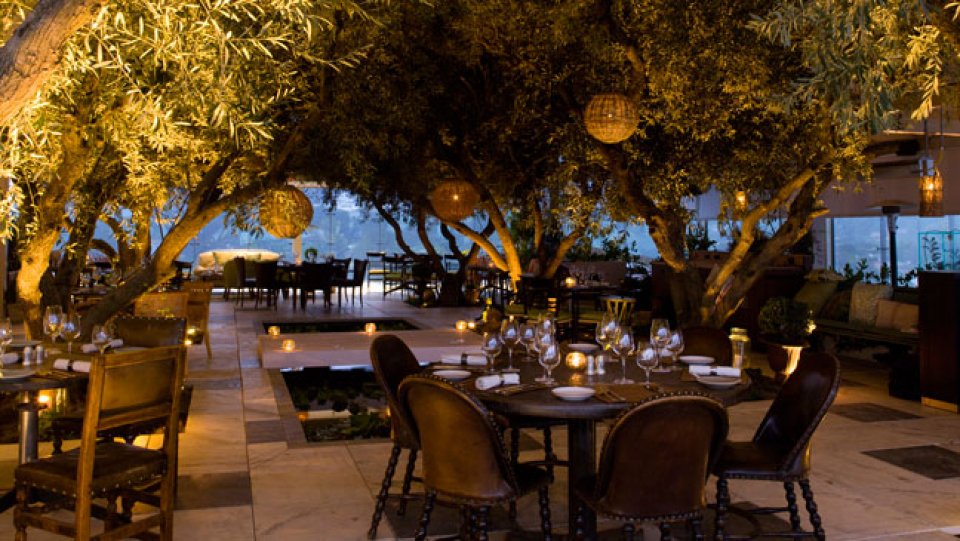 Ceconni's West Hollywood What's not to love?! This classic establishment is one of my go to's for power lunch meetings, late night eats, breakfast and brunch. The beautiful patio area is my favorite but the bar is just as gorgeous too! Great #gluten free options as well – pasta, pizza and other non gluten choices. Some of my favs – breakfast hash browns, any of the pizza's , whipped ricotta, but you really can't go wrong with anything on the menu. I highly recommend the branzino. Some of my favorite  drinks are the eastern standard or soho mule. They also offer a pretty good happy hour from 3-6 Tuesday through Saturday. Cecconi's does a good job of fusing Italian and Californian. Their signature dishes are not only delicious, but feel healthy with so much green's and fresh produce.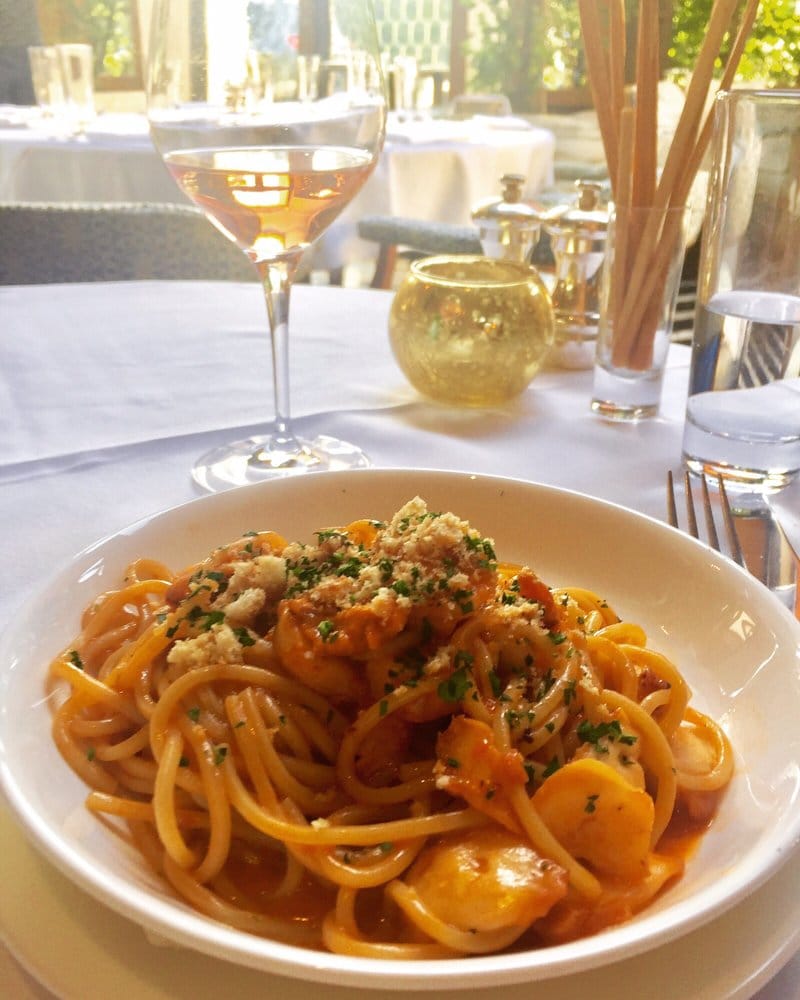 Located in Orlando Hotel, Cleo which is named after an Egyptian queen, offers modern Mediterranean cuisine the restaurant is very cute and intimate. Great ambiance and atmosphere. I love middle eastern food so was super excited to see my favorite dishes on the menu. I loved how the food had a middle eastern feel mixed with a trendy vibe. Always skeptical when ordering cocktails at restaurants for fear im going to end up with some watered down "alcoholic" beverage but it was Vday so I decided to give it a go. Success! My pomegranate cocktail was full of flavor and was super strong. Service was phenomenal. Our waters were always filled, questions answered fast, food arrived quickly and table was always kept clean and neat.