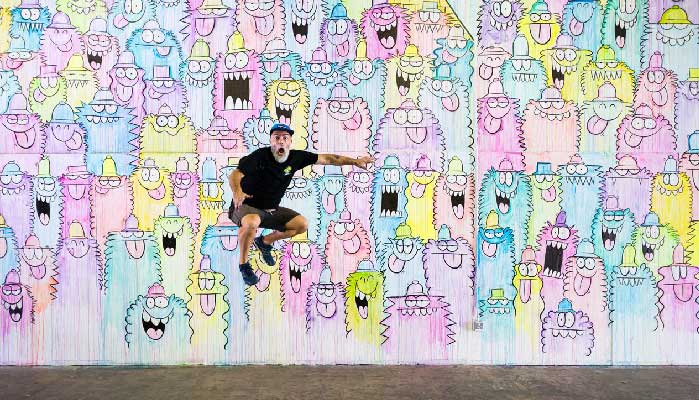 The Festival is in its 9th year and over the time they have grown into a global network of contemporary artists centered around murals and art .
POW! WOW! is now recognized as one of the most premier and well-curated mural festivals in the world. POW! WOW! showcases the city that it is in. Whether it be Hawaii, Long Beach, Tokyo or Taipei, POW! WOW! highlights the artists, restaurants, stores and people that make it special
POW WOW is a magical life -changing , City -defining experience and Christopher Campbell Founder of Mr Glasses is set to be a partner , Mr Glasses Creative Inc will be producing the Show in Australia this year on a smaller scale showcasing Local Aussie Artist.
Stay tuned for more!