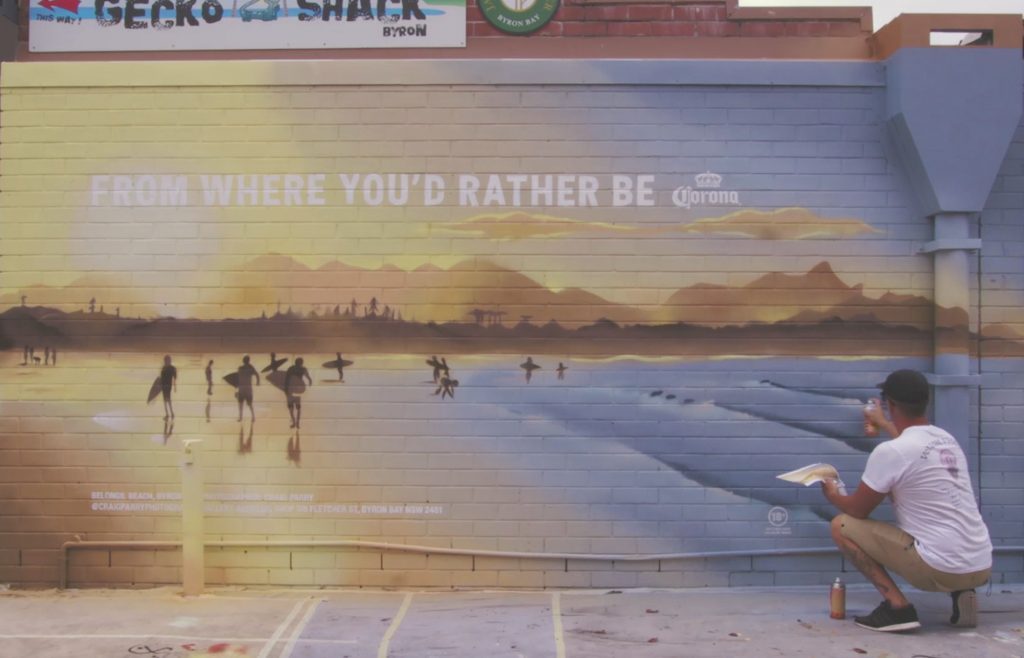 Our Mural Ads are hand painted murals or spray painted murals created in full public view for all to be entertained supported with activations and events 
We love how Murals blur the lines between advertising and art. By hand-painting works of art onto the walls of pre-existing buildings, we create advertising that becomes part of the streetscape and the locals and visitors love it.. 
Now its your chance to partner with credible artists to create a hand painted or spray painted murals and present your brand in a way that enhances its authenticity and credibility. Placement is equally important when booking a mural, if you want the best engagement opportunities we offer a long list of high traffic / high dwell sites. 
We have had the pleasure of painting some amazing artworks for a lot of amazing clients and people ranging from warehouse walls in Alexandria to gallery walls in Surry Hills to offices and restaurants in the city to shops and cafes at the beach. Check out our mural photographs and videos below.  
Mr Glasses Murals are another prime example of how we create the media and position your message, artwork, brand in front of your audience. From mini street murals to multi story mega murals,  3d murals shop murals, school murals or even chalk murals our team have worldwide experience having worked with some of the biggest mural festivals in the world.